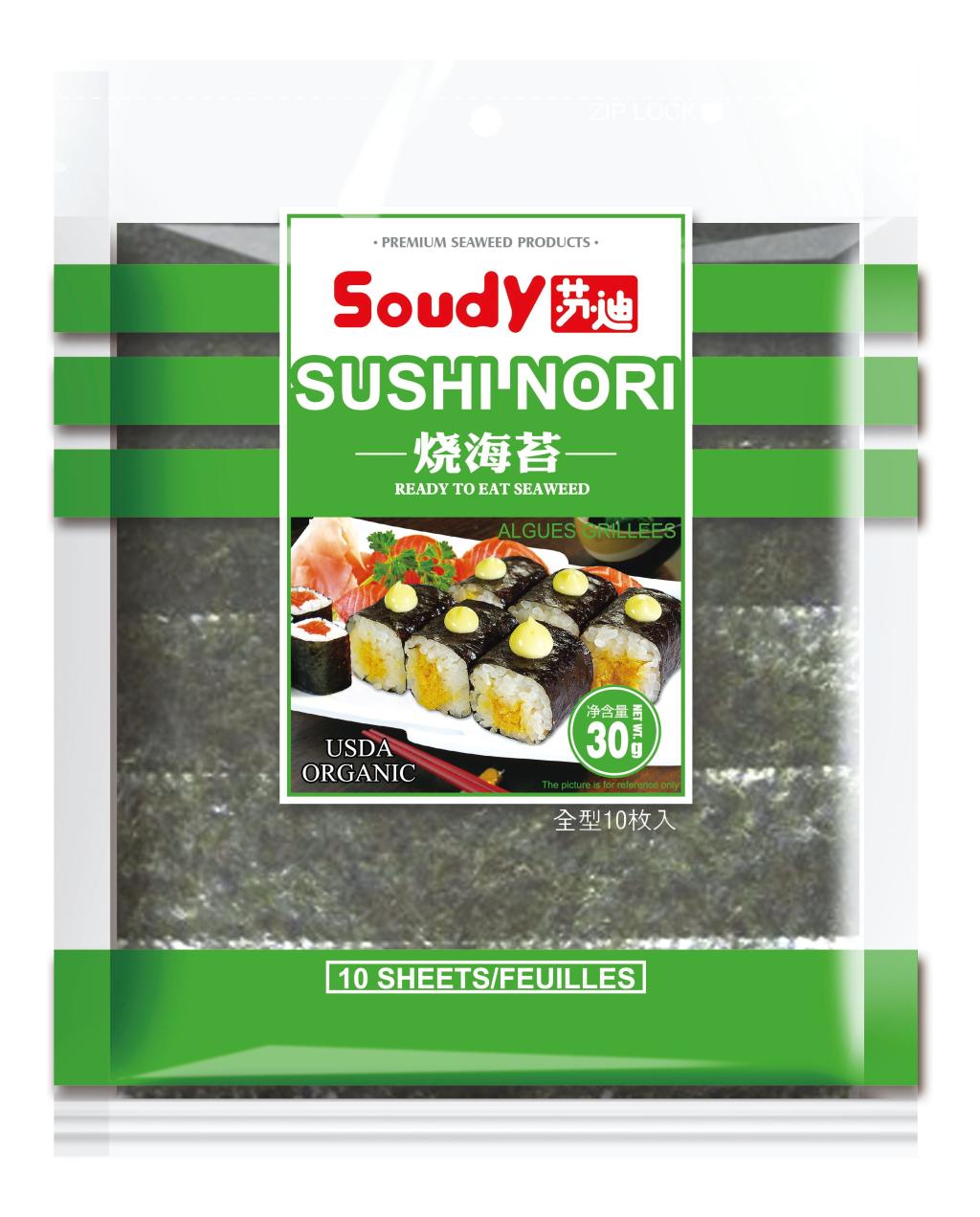 Yaki sushi nori usually can be used to cook balls, sushi, and other food, if we at home DIY, each time buy a bag of yaki sushi nori can not use up, then, the rest of the sushi nori how to do? Can I use it for soup? Typically, we buy a pack of 10 yaki sushi nori, so what can we make if we don't play with it?
When making rice balls and sushi, do you have extra yaki sushi nori that can be used to cook soup? Certainly, cut yaki sushi nori, pieces aside, the pot to boil water, into a few eggs, then add in chopped sushi nori, add salt to taste and sprinkle sesame oil, sprinkle with the chopped green onion, this is a bowl of fragrant egg seaweed soup, this practice is also very simple, with sushi or rice balls, is a perfect fit.
In addition to egg nori soup, you can also make miso nori tofu soup, which is great with sushi. Add the miso paste to the hot water in the pot, bring to a boil and add the tofu with a little salt to taste. When cooked, add the minced yaki sushi nori pieces to finish the delicious miso nori tofu soup.
With yaki sushi nori packaging humanized design, a lot of buying yaki sushi nori is an aluminum plastic sealed bag packaging, how much, the remaining can still be sealed in the bag, avoid to be affected with damp, affect the taste, but, here, still want to remind you that although the plastic sealed bag is in good condition, but it is still a proposal as soon as possible after opening.