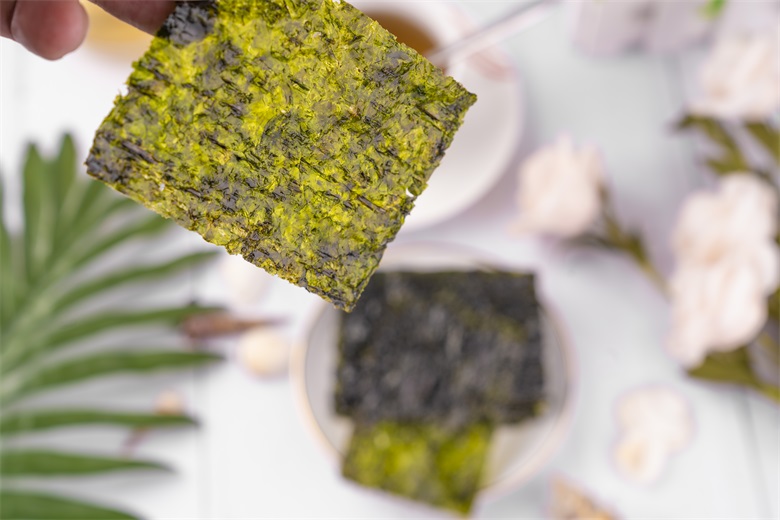 Dark green with a natural seafood scent, yaki sushi nori is sold through wholesalers all over the country, so what are its uses?
The most common use of yaki sushi nori is to make various kinds of sushi. Everyone should be familiar with sushi, which can be seen in various Japanese restaurants and street sushi shops. It can be used to make sushi rolls, nigiri sushi, and sushi rolls.
Yaki sushi nori can also be used as an ingredient to make a variety of rice and bibimbap. The sushi nori used at this time is somewhat different in appearance. It is usually cut into thin shreds.
We can also cut the sushi nori into small pieces and use it in miso soup or as a topping on ramen noodles. Although the yaki sushi nori is not crunchy after it absorbs the soup, the sushi nori soaked in the soup will become smoother and more delicious, and the taste is very unique.
Shredded yaki sushi nori can be used to make nori rice balls. The softness of the rice and the fragrance of sushi nori blend on the tongue, filling the stomach and satisfying the taste buds.
Yaki sushi nori's versatility goes hand-in-hand with people's love of nori, so what do you like to serve with it?