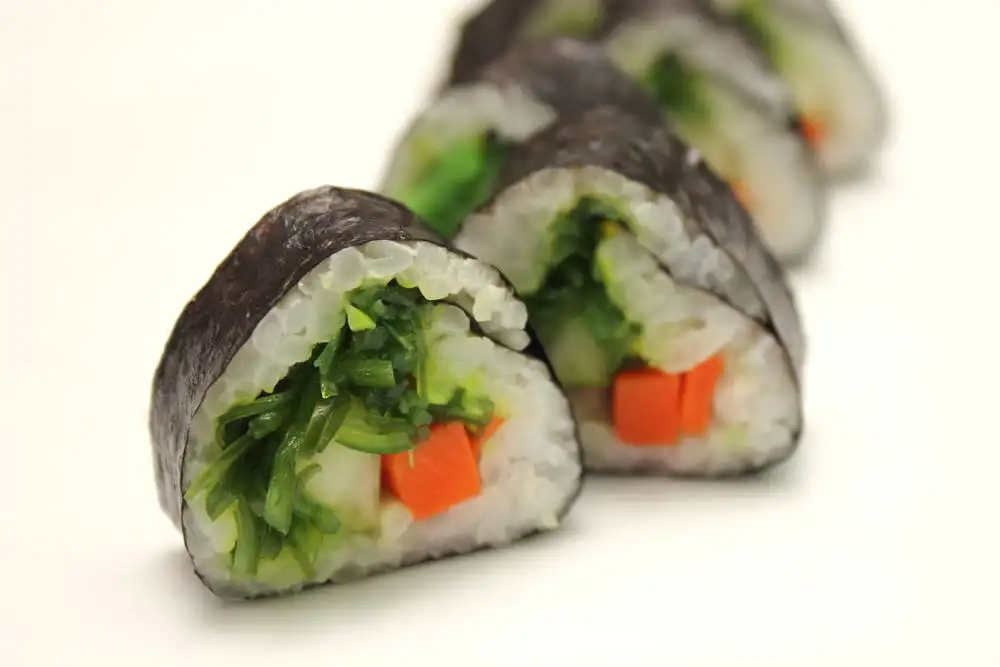 Sushi is so delicious that you can buy it or make it yourself! But what kind of nori should we use for sushi? The nori we eat is too small to make sushi, so are there any bigger and wider nori? I make sushi nori rolls by myself. They are clean and hygienic, and most children love them. It is also a good choice for working meals.
What we usually use for DIY sushi is called yaki sushi nori. Most of the sushi is 19cm*21cm, which is also the international size. Some people will be surprised that the sushi we usually eat is small. Sushi can be eaten one bite at a time, but it is not made with small pieces of nori, but with large pieces of yaki sushi nori made into sushi rolls, and then cut into small pieces, so that it is easier to eat.
We need to make sushi food is also very simple, yaki sushi nori, cucumber, carrots, pork floss, salad sauce, rice, and so on, but it can be the other ingredients that one like first the rice out on yaki sushi nori, carrot sticks, pork floss, and salad sauce ingredients, such as an aside, tight and cut into 1-2 cm wide sushi rolls. Of course, we can also make various patterns creatively, which are not only delicious but also more beautiful. They are very good choices for going out to play or going to work or attending classes. In addition to making sushi, yaki sushi nori can also be used for other purposes, such as making stuffed nori, nori rolls, and other snacks that we love.