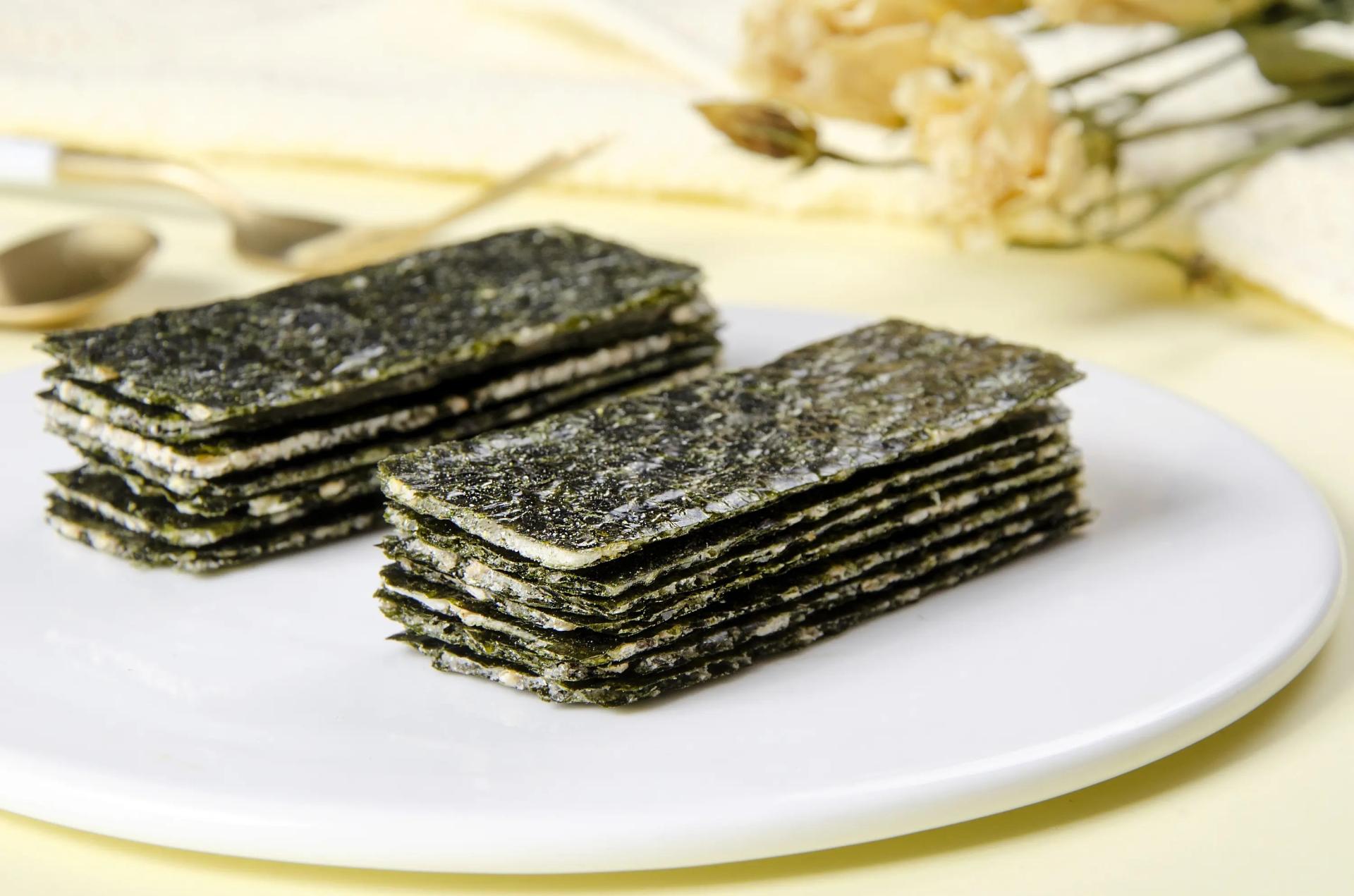 Snack market has been very popular, and canned children's seaweed sandwich is very popular among parents, bringing a large number of customers. A delicious seaweed sandwich is a healthy snack for children. Where can I customize the seaweed sandwich? There are many brands of children's seaweed sandwiches. If you want to establish your brand and realize a profit, then, to reduce the risk, the use of processing is also a good choice.
To customize delicious seaweed sandwiches, you don't need to invest to build a factory. You can find a professional nori manufacturer to customize it. In this way, you can easily obtain children's seaweed sandwich products without investing huge manpower and material resources and quickly win the market. When looking for nori manufacturers, you can look for them in Fujian, Zhejiang, Jiangsu, and other coastal areas, which are the main producing areas of nori in China. There are many nori manufacturers, but it is not easy to find the right manufacturers to produce nori.
When we customize canned children's seaweed sandwiches, we should first pay attention to the grade of raw materials used in the product. Nori is priced according to the quality level, and the price gap between the advantages and the advantages of the quality level is also large. Therefore, when customizing children's seaweed sandwiches, we must determine the grade of nori in advance, to avoid the appearance of shoddy fragrance in the later period. The poor grade of nori is intuitively reflected in whether the appearance is shiny, or dark green, whether the aroma is strong, whether the taste is easy to chew without residue, etc.
In addition, another issue that needs attention is food safety, especially children's seaweed sandwiches, to add standards to be more careful, therefore, in the selection of cooperative manufacturers, we should pay attention to the qualification, and look at the site production environment, to ensure quality.