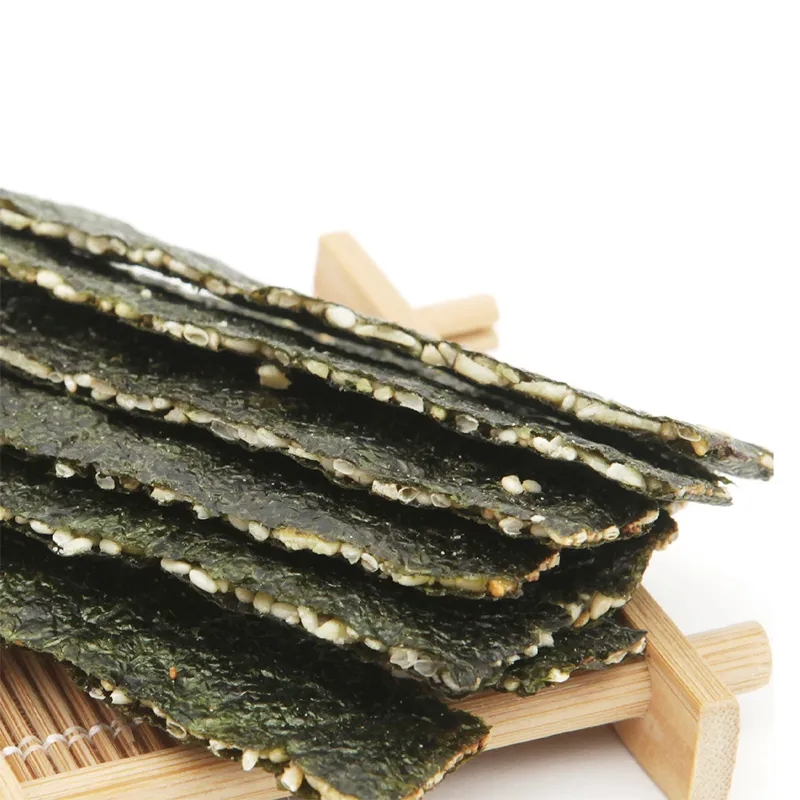 Seaweed sandwich is a favorite snack for children, and parents also think that stuffed nori is healthier than potato chips, and fried chicken, so more choose to buy seaweed sandwich for children. On the market, we find that there are many brands and flavors of seaweed sandwiches. Some claim that they are low in salt and sugar, and some claim that they do not add preservatives. Are these true? Are there preservatives added to the seaweed sandwich?
Parents are usually very cautious in choosing snacks for their children. They choose more healthy snacks, which can not only increase nutrition but also satisfy children's cravings. They will pay attention to some parameters when choosing snacks, such as protein content, whether there are trans fatty acids, preservatives, pigments, and so on. For seaweed sandwiches, under normal circumstances, regular manufacturers do not add preservatives. The shelf life of most seaweed sandwiches is about 9 months, and no preservatives are added. Because the nori is baked and in a dry state, it can be kept at constant temperature and humidity for a long time, and there is no need to add additional preservatives. However, it is not recommended to buy a seaweed sandwich if it has a shelf life of 2-3 years, and such products may have a little preservative added to suppress bacteria. Check the ingredient list to determine whether preservatives are added. Common food-grade preservatives include benzoic acid and its salts, potassium sorbate, sodium dehydroacetic acid, propyl parabens, sodium diacetate, streptococcus lactate, hydrogen peroxide, etc.
When we buy seaweed sandwiches, we choose regular channels and manufacturers, which can greatly reduce the purchase of seaweed sandwich containing preservatives. At present, the preservatives added to food are developing from chemical synthetic food preservatives to natural food preservatives. In the future, our food will be safer!