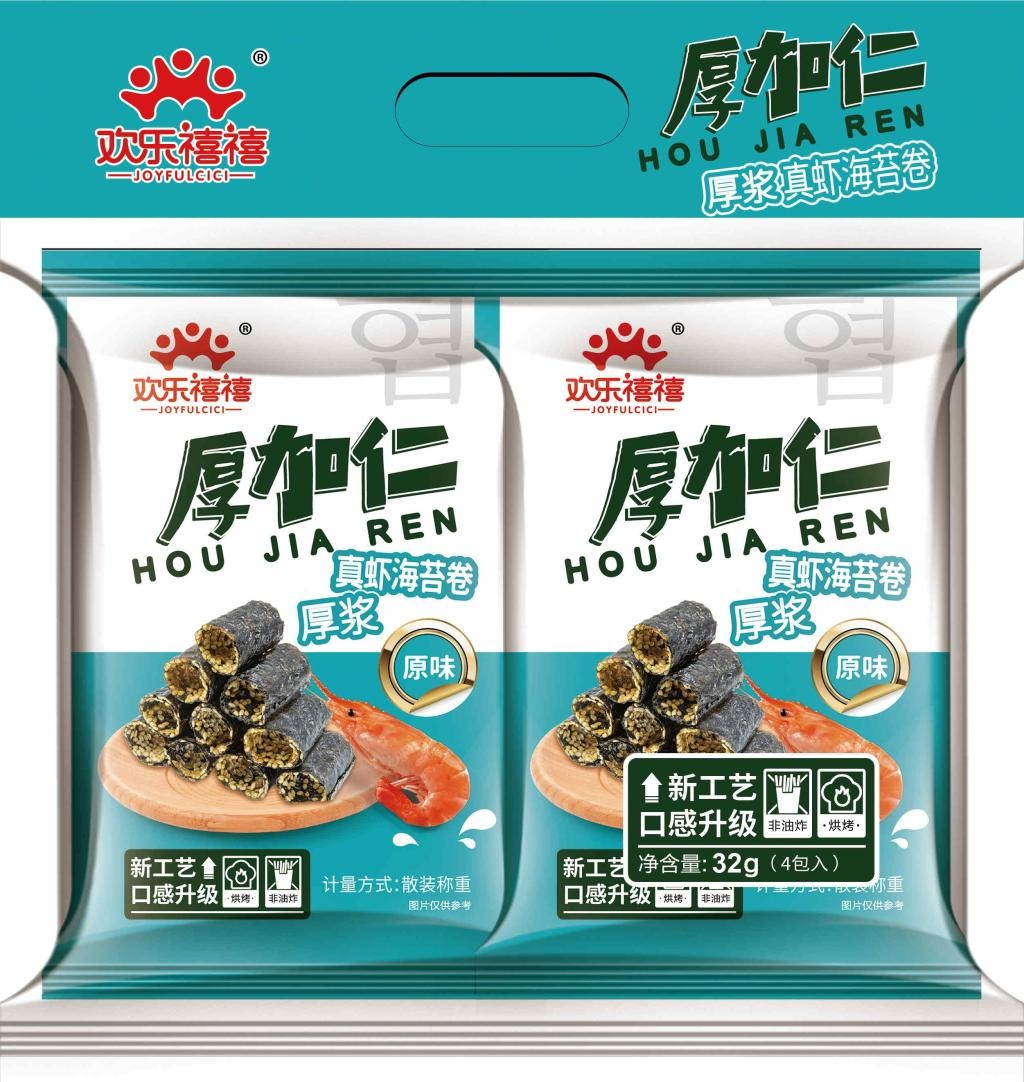 Seasoned nori snacks are a popular and delicious snack in many Asian countries, and they are very easy to make at home.Here's a simple recipe to get you started:
Ingredients:
6 sheets of nori
1 tablespoon soy sauce
1 tablespoon mirin
1 tablespoon rice vinegar
1 tablespoon sesame oil
1 teaspoon sugar
1/4 teaspoon salt
Instructions:
Preheat the oven to 300°F (150°C).
Cut the nori sheets into bite-sized pieces, about 2 inches (5 cm) in length and width.
In a small bowl, whisk together the soy sauce, mirin, rice vinegar, sesame oil, sugar, and salt.
Using a pastry brush, lightly brush the seasoning mixture over each piece of nori on one side.
Place the seasoned nori pieces on a baking sheet lined with parchment paper, seasoned-side up.
Bake in the preheated oven for 8-10 minutes, or until the nori is slightly crisp.
Remove the nori from the oven and let it cool for a few minutes before serving.
That's it!You can enjoy your seasoned nori snacks right away or store them in an airtight container for later.You can also experiment with different seasonings and spices to create your own unique flavor combinations.