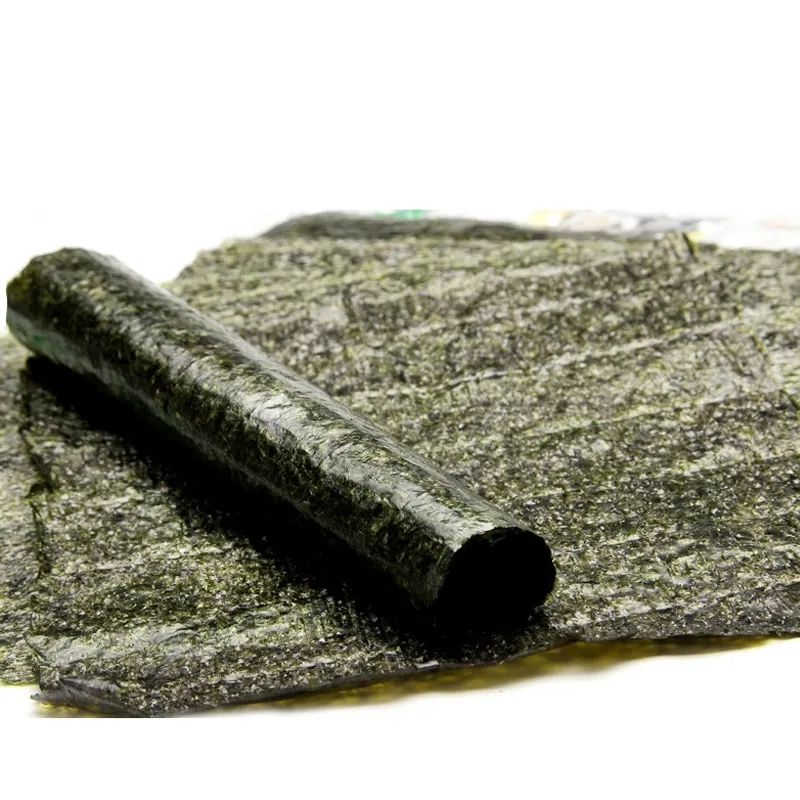 Food safety is related to the health and life safety of consumers, which is the primary issue that any enterprise should pay attention to in the production process. At present, there are many quality systems to ensure food safety at home and abroad, such as China's ISO22000, the international HACCP, etc., which can be used as an important preventive means and basic tools to improve food safety. Jinjiang Force Green Food Co., Ltd., which produces baked nori rolls. The requirements of the food safety management system have been strictly applied to the production process and product testing to ensure the food safety of the roasted seaweed rolls.
In the process of making the roasted seaweed rolls, ensure that the contact surface between the equipment and the nori is clean, lead-free, non-toxic, and odorless, which meets the requirements of food hygiene. The equipment should be fully cleaned and disinfected before and after use. The operators should develop good hygiene habits, change clean work clothes and wash their hands for disinfection.
Strictly control the food safety management in the production process of roasted seaweed rolls, and strictly control the chemical hazards in the processing process, including pesticide residues, sewage pollution, toxic metal elements, etc. In addition to controlling the biological hazards in the production process, it is necessary to reasonably adjust the temperature and time of the heat treatment equipment of the oven to remove part of the biological hazards. Metal fragments that may fall into the product or remain in other ways during the cutting process can be removed in this process. This link is the critical control point for controlling metal foreign bodies. If this link is missing, it may bring health risks to consumers.
Every link in the process of producing roasted seaweed rolls must be carried out in strict accordance with the production requirements and operating standards, so as to produce qualified products and reassure consumers. Do not standardize the production to avoid endless future problems.