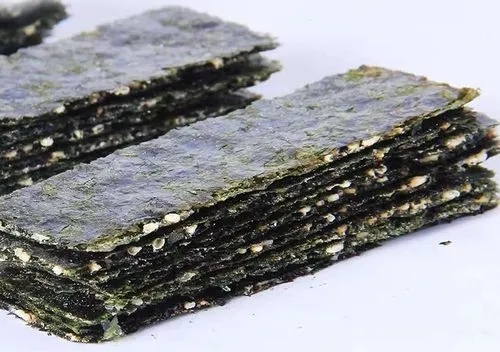 Seaweed sandwich is a kind of nori made from the leisure snacks, delicious taste, many people like, especially children.
Seaweed sandwich is a layer of dried fruit sandwiched between two pieces of nori, which is crunchy and nutritious. Nori and nuts are not cheap. Of course, nori can be divided into several grades according to the different quality, the higher the grade, the more delicious and tender the taste, so, the corresponding price will be higher. The nuts used in the sandwich layer are also good or bad, cheap or expensive. Therefore, the cost of nuts with good quality is naturally not low. Therefore, the price of the seaweed sandwich will not be too low.
We can buy eaweed sandwich through many channels, such as supermarkets, convenience stores, various shopping platforms and so on. There are many specifications, bags and cans. In addition to the value of seaweed sandwich itself, its price will also be affected by channels, specifications, packaging and other factors.