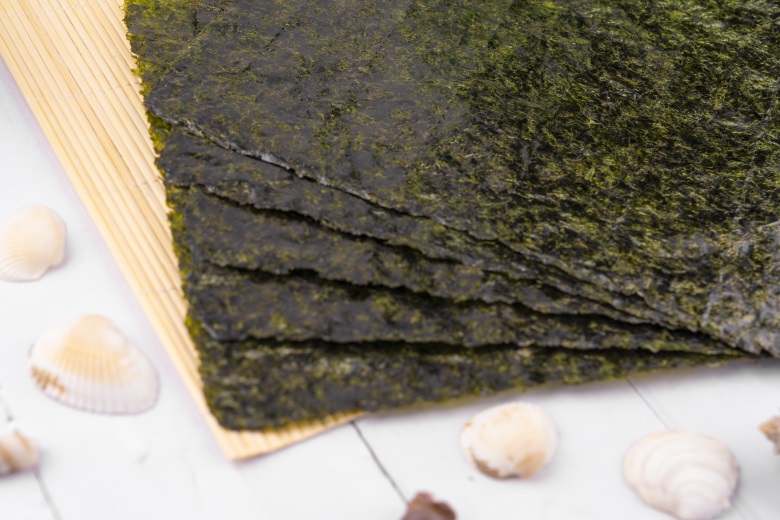 In Japan, sushi is a very traditional food, will use crispy yaki nori snack rice and other food parcels, cut into parts, ground with the diversified development of the global food, sushi is loved by all of us, so, sushi seaweed as the soul of sushi ingredients, also very concern, China has a lot of seaweed manufacturer engaged in the domestic sales and export business, the production of seaweed sold everywhere.
Food is often magical and unforgettable. Sushi nori and vinegar rice are natural partners. Whether they are paired with a variety of fresh or vegetables, they make you feel delicious and satisfied when you chew them in your mouth.
Sushi nori is produced by dry streak of seaweed, seaweed has been hailed as A Marine vitamin treasure, it brought together A variety of vitamins, in addition to the common vitamins, as well as rich riboflavin and niacin, vitamin A and vitamin E is A good composition, the skin also helps to health, in addition, sushi nori also contains rich minerals, Such as potassium, calcium, magnesium, phosphorus, iron, zinc, copper, manganese, etc., is necessary for the maintenance of normal physiological functions of the human body.
Eating sushi nori can not only make delicious food, but also improve the nutritional needs of the rich, loved by the people of all countries.