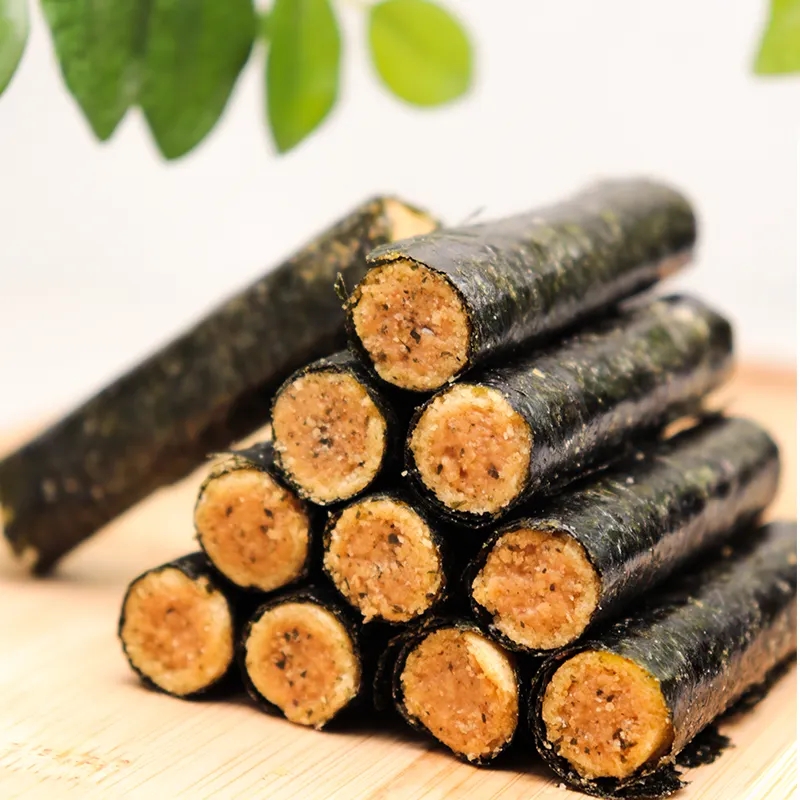 The geographical distribution of laver in China mainly lies in the intertidal zone from the Bohai Sea to the Yellow Sea to the southeastern coastal areas. As a unique warm temperate laver cultivar in China, it mainly distributes in fujian, Zhejiang, Jiangsu, Guangdong and other coastal areas.
Laver industry has low input, high output and low risk, and has developed rapidly in recent years, which has played an important role in ensuring and improving fishery production and fishermen's life. It is understood that the cultivation of laver production cycle is short, simple operation, low cost, does not damage the feed, therefore, laver cultivation is an important way to improve the income of fishermen, laver price will be affected by the variety, origin, cultivation methods, market demand and different.
In the past, laver products were relatively simple, but in recent years, with the development of laver products, a variety of laver products, especially snacks processed with laver, Examples include rice snack、80g canned seaweed egg roll snack、instant rice cracker、seaweed meat puff pastry、sesame topping seaweed pastry、coconut flavor seaweed snack food、canned seaweed sandwich、seasoned nori snack, etc., are widely loved by consumers.