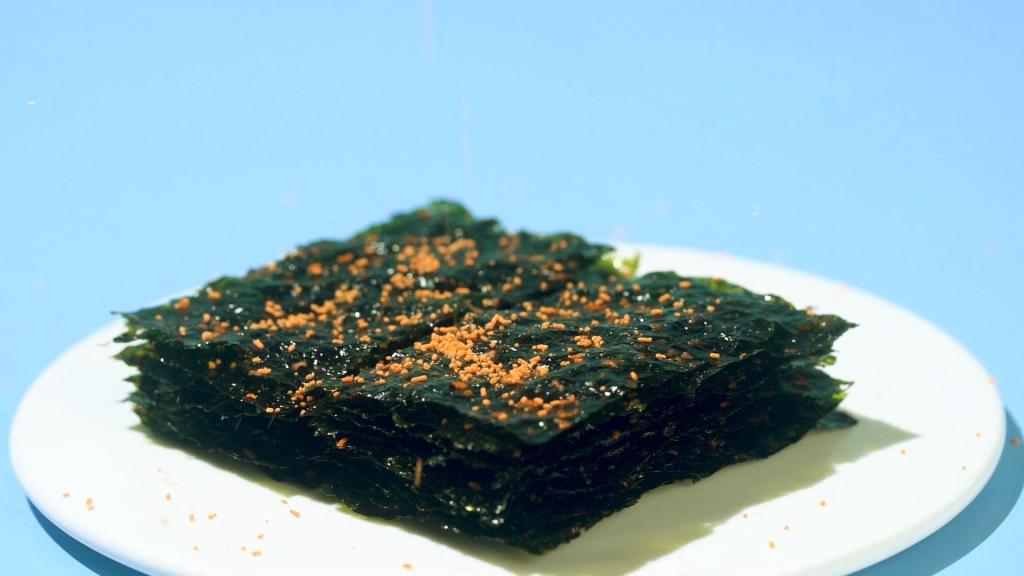 In addition to making sushi, nori has many uses, such as making various dishes or baking materials. In addition, nori is not only a variety of snacks but also a variety of tastes, which is popular among consumers.
Let's take a look at some small snacks that can be made with nori, which are easy to learn and do not require complex preparation techniques. When we make sushi, we can use yaki sushi nori, which is wrapped in rice, seasonings, and other ingredients, and the process is very simple. In addition, we can also use nori to make sesame-coated nori slices, stuffed nori rolls, seasoned nori, fried nori, and so on. The production process is simple and easy to get started, even beginners can quickly learn it.
To make the stuffed nori, we need to prepare sushi nori, crushed nuts, and maltose, and we also need to use the oven, first boil the syrup, then brush on the nori, sprinkle the crushed nuts, then cover with a layer of nori, press gently, and put in the oven to bake. It's easier to make seasoned nori, just prepare some seasonings, nori, and oven. First mix light soy sauce, oyster sauce, granulated sugar, and so on to make the seasonings, then brush on both sides of the yaki sushi nori and bake in the oven. When making fried nori, sesame, nori, and non-stick wok are needed. First, tear nori into small pieces, add a little oil to the wok, and then put sushi nori into the stir-fry, then sprinkle sesame seeds, with sesame fragrance and nori umami taste, which can be used to mix porridge or rice, increase appetite.