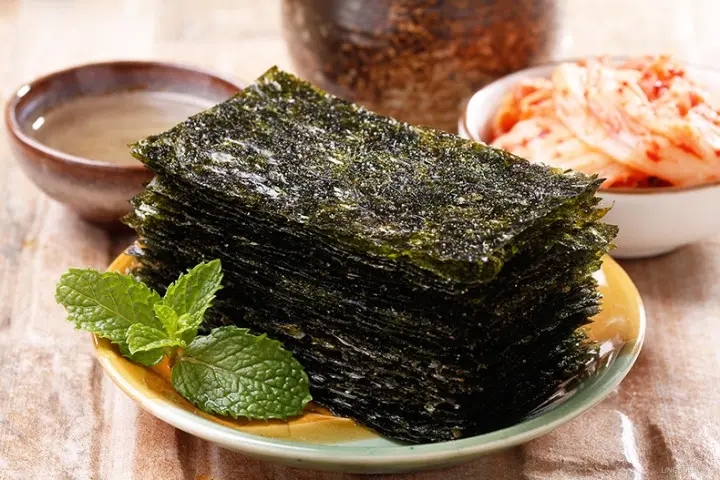 Laver is a cash crop cultivated in China and can be used to make soups, nori and other nori products, such as crispy yaki nori snack,omelet,rice crackers,seaweed puff pastry,roasted seaweed roll,seaweed sandwich,traditional seasoned seaweed.
In recent years, the continuous research and development of laver products, production and manufacturing, led to the rapid development of laver industry. How to make laver industry sustainable development? It's something we need to think about and act on.
From the point of view of natural environment, affected by climate change, China's average temperature is gradually rising, as laver practitioners, should take the initiative to adapt to the changes in the natural environment, to establish a breeding model that can adapt to the environment.
From the technical point of view, it is necessary to strengthen technological innovation and improvement in selecting and breeding varieties with good quality, strengthening seedling cultivation and improving laver yield.
From the perspective of production, the implementation of a standardized system of production is not only conducive to regulating the internal management of the industry, but also helps to improve product quality, reduce production costs and improve market competitiveness.
From the market point of view, the import and export trade of laver is gradually increasing, both at home and abroad have its huge market, production enterprises can refine the level of laver, division laver function, production to meet the personalized needs of consumers, the development of the market, the promotion of product added value, the creation of brand can play a positive role.
Laver itself is a kind of seaweed with high nutritional value and high economic value, which has social, economic and ecological triple benefits. To develop laver industry, we should not only promote the production of traditional laver products, but also explore the development of related products.