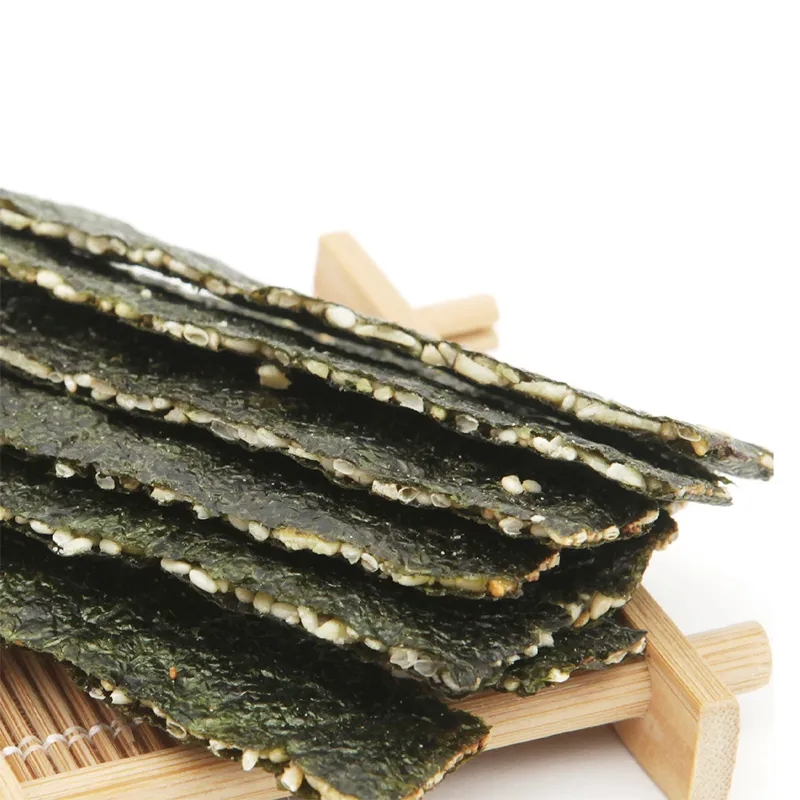 Laver, as a kind of edible macroalgae rich in protein, vitamin, mineral and edible fiber, is an important economic seaweed cultivation in China, and also one of the pillar industries of mariculture. Porphyra is mainly cultivated in coastal areas of Zhejiang, Fujian and Guangdong in south China, and in coastal areas of Jiangsu and Shandong in north China.
With the improvement of people's understanding of the nutritional quality of food materials, as a healthy food, the domestic laver consumer market is growing rapidly. At present, it has formed a complete industrial system of germplasm preservation, preparation, fine seed cultivation, sea cultivation, product processing, marketing and machinery manufacturing.
Due to the implementation of the health concept, after years of publicity and guidance, nori (nori) products, as a healthy, nutritious and fashionable product from the ocean, are becoming more and more popular and accepted by the majority of Chinese consumers. Laver's nutritional value and function to human health have been recognized by more and more people. About more seaweed food, such as 200g instant rice cracker,32g seaweed shrimp pastry,30g Pure Pan Seaweed,28.8g coconut flavor seaweed snack food,12g seasoned nori snack, etc,after development and promotion, it has been well received by consumers.