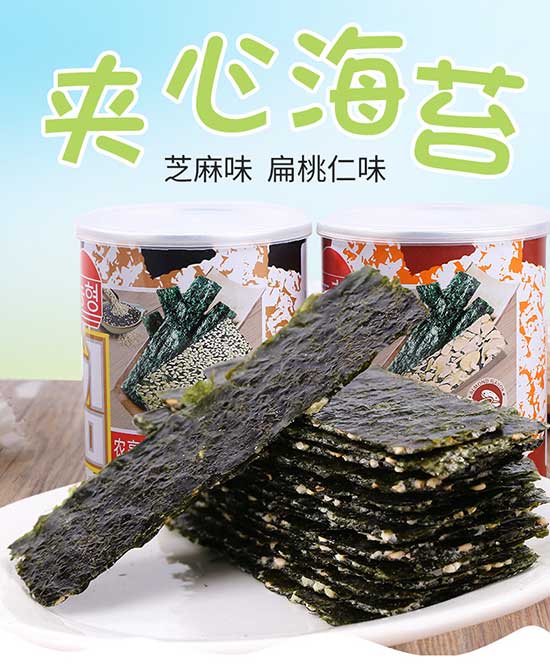 Laver in China's Jiangsu, Fujian, Liaoning, Shandong coastal areas are planted, including Jiangsu Lianyungang city built a large scale laver production, laver deep processing base, at present 80% of the products exported to Japan and South Korea, product form and sales channels are very single, easy to be affected by external factors. Development of seaweed processing products, combined with China's eating habits, on the one hand, will develop a vast domestic market, provide people with a new type of nutritional health food products, on the other hand can reduce the seaweed processing dependence on the external environment, develop more seaweed processing products, improve the industry's survival and competition ability.
In recent years, laver in the food processing industry more and more widely used, like the market to see yaki sushi nori,crispy yaki noris nack,omelet,rice crackers,seaweed puff pastry,pan laver,roasted seaweed ,rollSeaweed sandwich,traditional seasoned seaweed, are made of laver processing, not only high protein, low calorie, low fat, and taste delicious, convenient to carry, is a very popular snack food.
Laver cultivation in Fujian, Jiangsu and other places has become an important industry in Marine fishery economy, and gradually formed a complete industrial system of preservation of laver germplasm, cultivation of improved varieties, seedling, cultivation, primary processing, secondary processing, machinery manufacturing and wholesale market supporting.