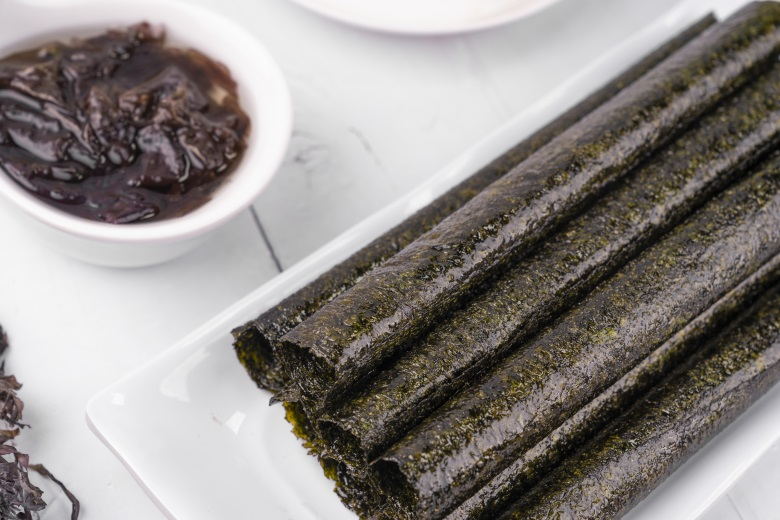 In China, the main areas growing laver include coastal areas such as Fujian, Jiangsu, Liaoning, and Shandong. Among them, Fujian and other places have large-scale laver production and deep processing bases, which can not only meet the domestic demand but also export a large part of the products to other parts of the world. In the past, the product form and sales channels were relatively simple and were easily affected by external factors. China's laver industry is developing rapidly, increasing the development of deeply processed products. Combined with diet consumption habits, on the one hand, it will open up a broad domestic market and provide people with a new type of nutrition and healthy food; on the other hand, it will reduce the dependence of laver deep processing on the external environment, open up more deeply processed products, and improve the viability and competitiveness of the industry.
In recent years, laver has been widely used in the food processing industry. For example, roasted seaweed rolls and stuffed seaweed on the market are all made from seaweed. They are not only high in protein but also low in calories and fat.
laver culture in Fujian, Jiangsu, and other places has become an important industry in the Marine fishery economy, gradually forming a supporting industrial system integrating germplasm preservation, improved seed cultivation, seedling rearing, cultivation, primary processing, secondary processing, machinery manufacturing, and wholesale of laver.